WHY CARRYING A POCKET KNIFE IS USEFUL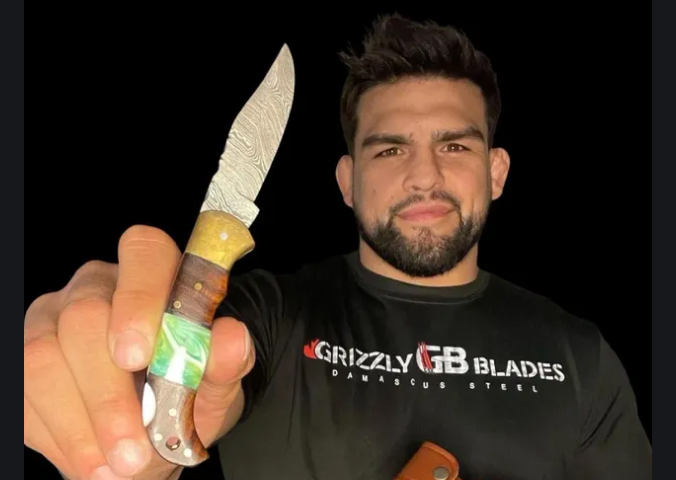 WHY CARRYING A POCKET KNIFE IS USEFUL
There could be many reasons why someone may choose to carry a pocket knife at all times, even in the modern day. If you are looking for reasons to add to your collection or a gift for someone who may appreciate the convenience and class of a handmade Damascus steel knife, then we have some more reasons to convince you to do just that.
THE OBVIOUS ADVANTAGES
Unless you have criminal intentions (and we hope you don't !), it is always better to be armed with a weapon, or in this case; equipped with a tool. There are a lot of benefits that come with carrying a pocket knife and convenience is just one of them. A good pocket knife can make your life safer, easier, and more productive. The fact that it is in a size that can be easily carried in your pocket is just another advantage.
CUTTING, SHREDDING, AND TEARING
The most obvious thing to do with a sharp blade is to use it for the purpose it is built for. A handmade Damascus Steel knife, foldable or not, can be used in many day-to-day tasks. It could be used as a box, package, or letter opener, to cut open sachets of ketchup and stubborn knots on plastic bags and ropes, to peel and slice fruit and cakes, and bandages for first aid.
MULTI-PURPOSE
Most pocket knives come with multiple utilities that include a screwdriver, scissors, and a few other tools. And these are all just extra perks to having a fancy pocket knife. Whether you need to open packaged food or cut through thorny twigs when on a hike, a pocket knife will help you get through. However, a good quality pocket knife should be able to handle most if not all the tasks that one may require additional tools for.
FOR EMERGENCIES AND SELF DEFENSE
This may be the most obvious use case for a pocket knife: To have a weapon when you need it. You could get into an accident where you'd need to cut through some of your clothes to dress the wound, or even shred wood into smaller pieces to start an outdoor fire on a camping trip. If needed, you can also use it to remove splinters and thorns from clothing and skin, and provided you have an idea of what you are doing; you can also heat up your knife blade to treat a wound.
This would be particularly useful if your blade is a handmade Damascus steel knife as they have been traditionally used for first aid purposes. If you are a woman, or in danger of assault, just flashing a weapon can help sway people approaching you with ill intentions. Although the chances of this happening are weak, it is best to be prepared for danger, just in case.
CARRY A POCKET KNIFE WHEN:
Camping
Fishing
Trekking
Traveling
Walking alone at night or in isolated places
POCKET KNIVES MADE OF HANDMADE DAMASCUS STEEL
While an ordinary pocket knife would be useful in most of the situations mentioned above, one made of Damascus steel would be ideal if you are trying to add it to a collection or if it is a gift for someone who would appreciate it
Damascus steel is hand forged in a high volume of heat, has a unique pattern made from sheets of steel and iron is extremely sharp. Blades made from the material can be cut through various materials like wood, hard plastic, and even leather. A good pocket or folding knife would have a metal, wood, or leather grip that adds to the durability and comfort of holding it. This is why a knife made of Damascus steel is simply superior.
If you are looking for handmade Damascus Steel folding knives that are unique and premium for a collection or a gift for an enthusiast, then Grizzly Blades deals in genuine Damascus steel knives including folding knives, chef knives, bowies, and skinners. They offer exclusive designs, convenient shapes, and comfortable handles that are meant to last a lifetime. They are based in Toronto, but they ship all over the world so you can get your collector's item no matter where you live.