Grizzly Blades D2 Steel Knives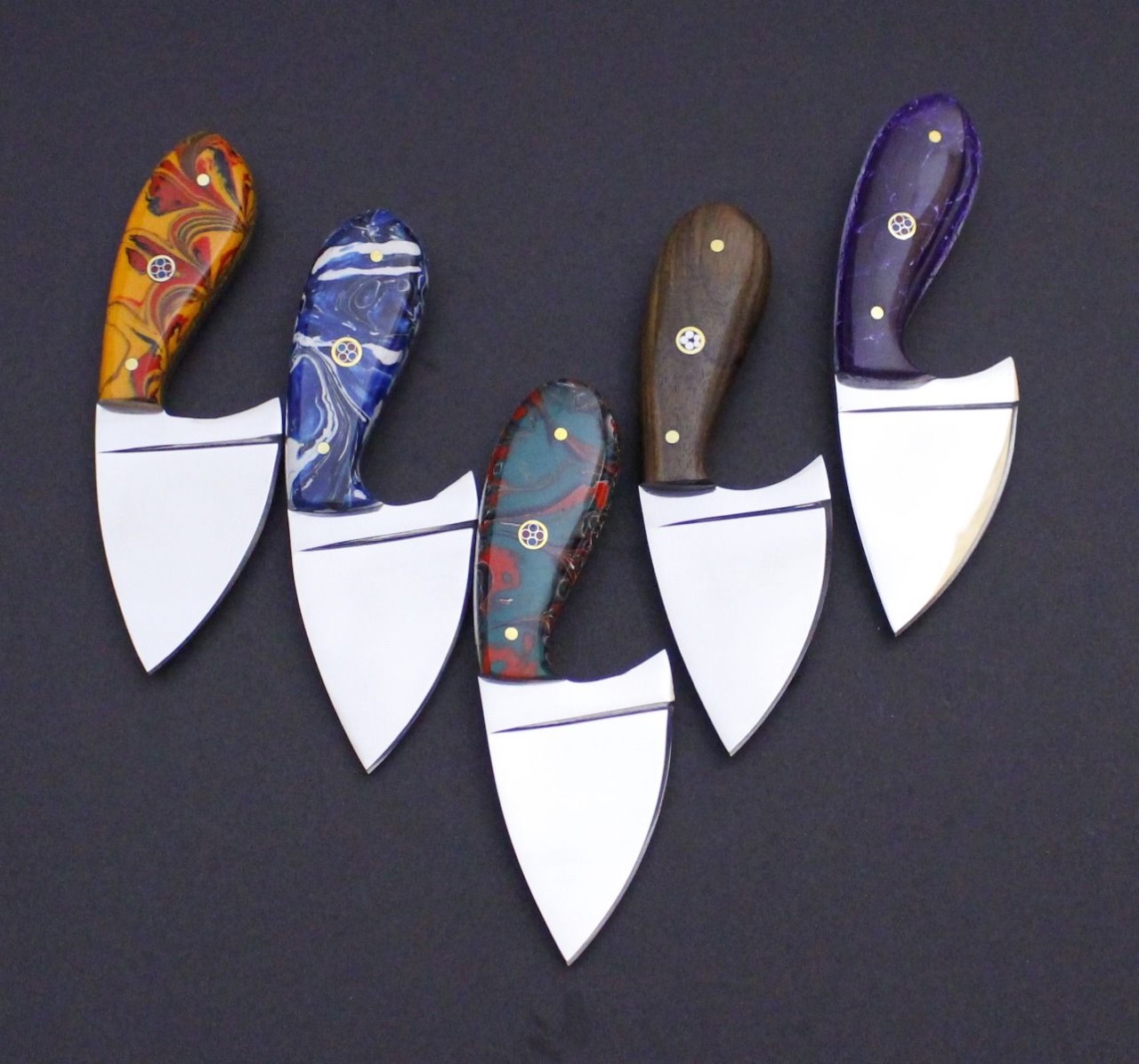 Welcome to Grizzly Blades, where precision meets strength. In this blog, we're excited to bring you the lowdown on our top-of-the-line D2 steel knives. If you are in the market for a knife that combines exceptional durability, sharpness, and cutting performance, then you've come to the right place. Let's delve into the world of Grizzly Blades D2 steel knives and discover why they are a cut above the rest!
Unmatched Durability:
One of the standout features of our D2 steel knives is their incredible durability. Made from D2 tool steel, these blades are exceptionally tough, making them the perfect companion for any outdoor adventure or demanding task. D2 steel is renowned for its high carbon and chromium content, which gives it excellent resistance to wear, corrosion, and chipping. Whether you're slicing through tough materials or tackling heavy-duty tasks, our D2 steel knives are built to withstand the harshest conditions.
Unparalleled Sharpness:
A knife's sharpness is pivotal when it comes to its performance, and that's where Grizzly Blades truly shines. Our D2 steel knives are renowned for their razor-sharp edges that are second to none. The combination of the steel's composition and expert craftsmanship ensures that our knives retain their sharpness, even after frequent use. So, whether you're preparing a gourmet meal, carving wood, or engaging in any other cutting activity, rest assured that our D2 steel blades will deliver outstanding performance every time.
Superior Cutting Performance:
Grizzly Blades D2 steel knives are designed with functionality in mind. Whether you're an outdoor enthusiast, a hunter, or simply need a reliable everyday carry knife for various tasks, our D2 steel blades will exceed your expectations. The hardness of D2 steel allows for excellent edge retention, ensuring that your knife stays sharp even during prolonged usage. Its fine-grained structure and exceptional toughness allow for precise cuts, making it a favorite among professionals and enthusiasts alike.
Ergonomic Design & Versatility:
At Grizzly Blades, we believe that a well-designed knife should not only perform effortlessly but also feel comfortable in your hand. Our D2 steel knives boast ergonomic handles, providing a secure grip, reducing fatigue, and ensuring optimal control during use. Additionally, our versatile range of D2 steel knives comes in various blade profiles, including drop-point, tanto, and clip-point, catering to a wide array of cutting needs. Whether you need a knife for camping, survival, hunting, or a reliable everyday carry, Grizzly Blades has got you covered.
Conclusion:
When it comes to quality, durability, and performance, Grizzly Blades' D2 steel knives are a cut above the rest. From exceptional edge retention to unmatched toughness, our knives are designed to take on any challenge you throw at them. Whether you're an outdoor enthusiast, a survivalist, or a professional, Grizzly Blades D2 steel knives are the ultimate companions you can rely on.
So, if you're ready to unleash the beast within, equip yourself with a Grizzly Blades D2 steel knife and experience the power, performance, and precision for yourself. Trust the craftsmanship. Trust the strength. Trust Grizzly Blades!
Stay sharp, stay safe, and stay adventurous with Grizzly Blades D2 steel knives!