GBKN35 DAMASCUS STEEL CUSTOM HAND MADE HUNTERS KITCHEN CHEF KNIFE 14"
C$159.99 C$119.99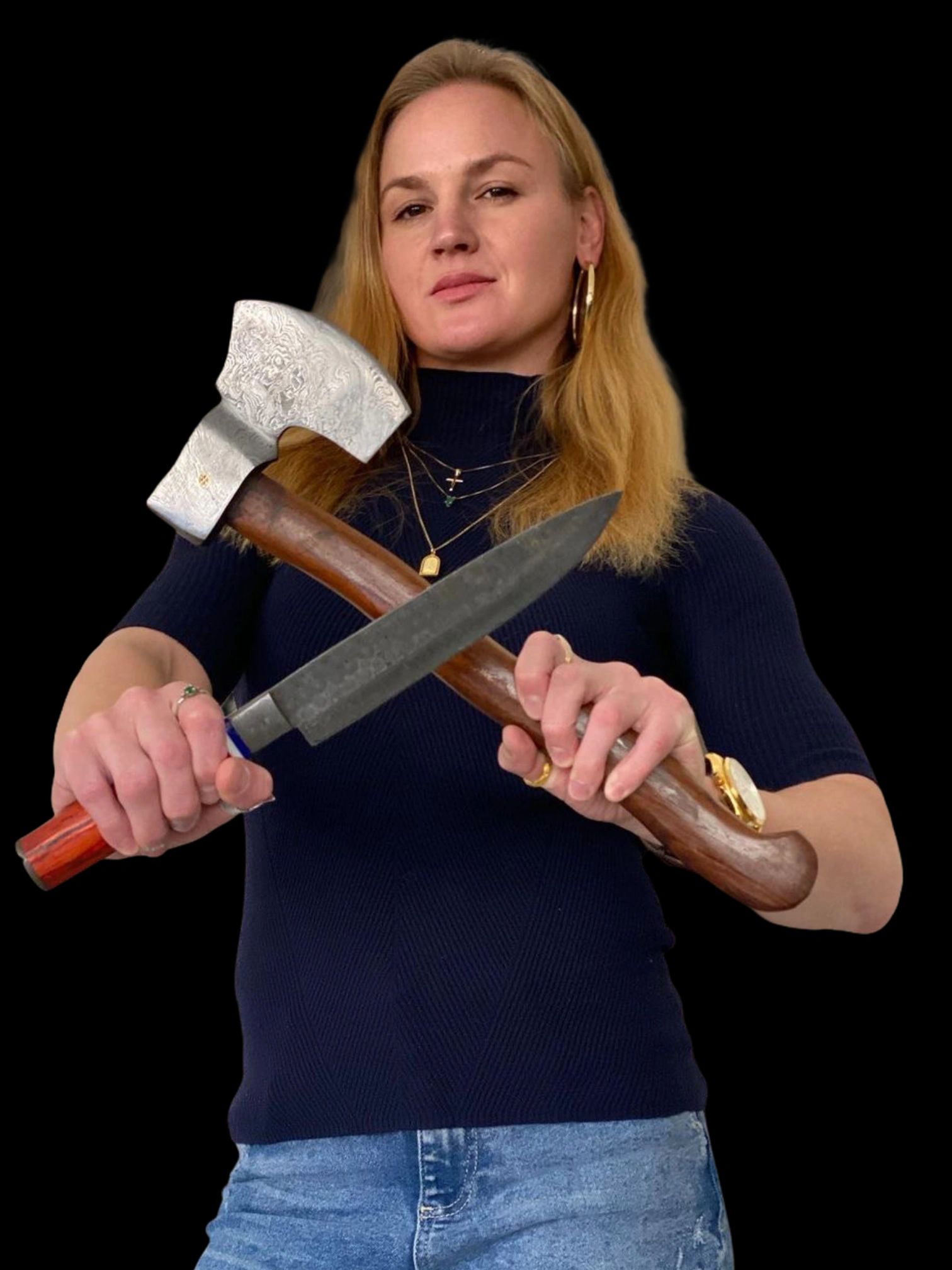 DESCRIPTION:
OVERALL LENGTH: 14"             
BLADE LENGTH: 8"          
SHEATH MATERIAL: 
COWHIDE LEATHER
HANDLE DESCRIPTION:
-DAMASCUS STEEL BOLSTER.
-RED DENSIFIED WOOD.

-DAMASCUS STEEL BOTTOM.
KNIFE WEIGHT: 258 GRAMS.

THIS BLADE IS HAND FORGED WITH 1095 AND 15N20 HIGH AND LOW CARBON STEEL.THIS BLADE IS UP TO 58 HRC ON ROCKWELL SCALE WHICH HOLDS HOLDS THE SHARPNESS FOR LONG TIME AND CAN BE USED FOR TOUGH WORK.