GB19 DAMASCUS STEEL CUSTOM HANDMADE HUNTING MINI CLEAVER KNIFE 6"
C$69.99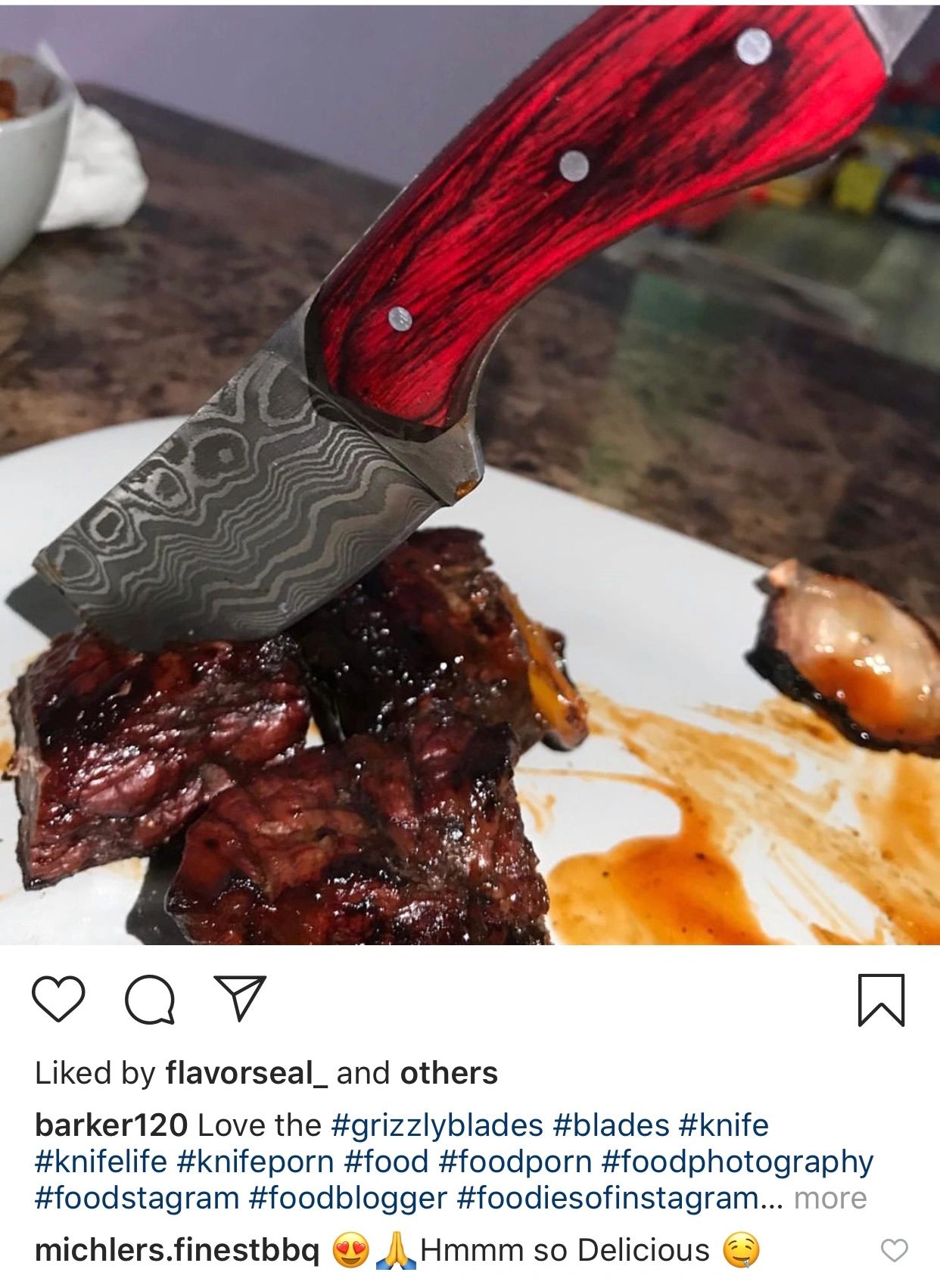 DESCRIPTION:
OVERALL LENGTH: 6"
BLADE LENGTH: 3"
SHEATH MATERIAL: 
COWHIDE LEATHER
HANDLE DESCRIPTION:
RED DENSIFIED WOOD
KNIFE WEIGHT: 108 GRAMS.
THIS BLADE IS HAND FORGED WITH 1095 AND 15N20 HIGH AND LOW CARBON STEEL. THIS BLADE IS UP TO 58 H R C ON ROCKWELL SCALE WHICH HOLDS THE SHARPNESS FOR LONG TIME AND CAN BE USED FOR TOUGH WORK.